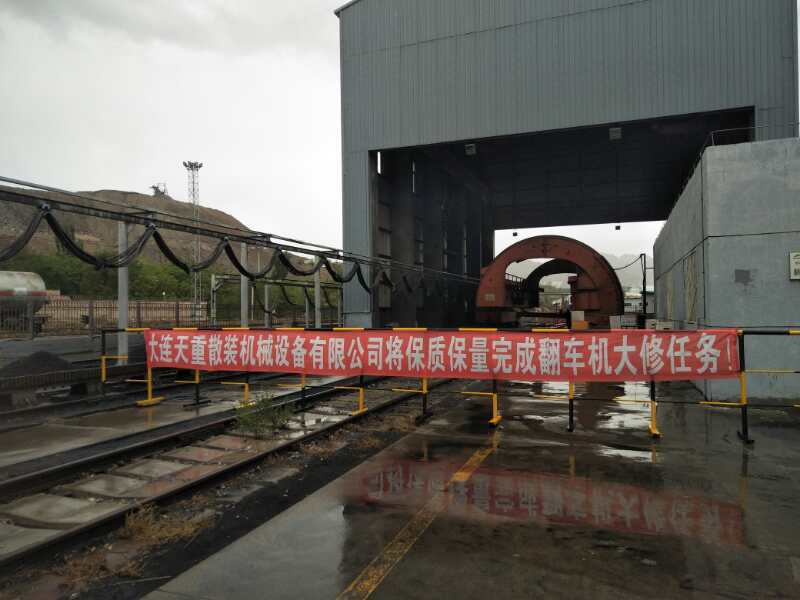 May 27,2020
Gansu Jinchuan Group Thermal Power Second Branch Coal Storage Center Droller Overhaul Project Enters Pre-construction Preparation Stage
With the active promotion and strong support of the leaders of the thermal power company and relevant departments, the overhaul project of the coal storage center dumper of the second thermal power plant of Gansu Jinchuan Group Thermal Power Co., Ltd. has successfully completed the approval procedures for the start of construction and entered the pre-construction preparation stage. The overhaul of the car dumper is based on the summary of the problems existing in the operation of the car dumper, combined with the rectification requirements put forward by the railway department after the inspection of the car dumper, and the targeted overhaul and transformation plan is put forward. it provides the most powerful technical guarantee for the safe, stable and efficient operation of the car dumper.
---
Dalian Tianzhong Bulk Machinery Equipment Co., Ltd.
The company is engaged in the design, development, manufacturing, on-site installation, debugging, and major maintenance and renovation of large bulk material handling machinery.
全部
全部
Product Management
News
Introduction
企业网点
常见问题
企业视频
企业图册